Название:
NecroVisioN
Год выпуска:
2010
Жанр:
Action (Shooter) / 3D / 1st Person
Платформа:
PC
Язык интерфейса:
Rus
Размер:
3.88 GB
Системные требования:
OS: Windows® XP SP 3 (32-64 bits) / Windows Vista® (32-64 bits) / Windows 7® (32-64 bits)
CPU:Intel Pentium 4 2.4GHz or AMD Athlon 64 +2800
Memory: 1 GB for Windows ® XP, 1,5 GB for Vista / Windows ® 7
Video Memory: 256 MB Video RAM or greater with DirectX9 Pixel Shader 3.0 support (NVIDIA GeForce 6600 or ATI Radeon X1600 or better)
HDD: 6 GB of free Hard Drive Space
Об игре:
The new game contains several unique levels, characters, weapons and gameplay elements, as well as a new main hero that tells the original game story from an opposing perspective. Players can now take on the role of one of the WWI German soldiers that discovers the evil forces unleashed by the war, andstarts to fight against them. Eventually they lead soldiers from all the nations gathered on the front through massive battles against zombies and demons. Finally players become the first Necromancer that will fight against Simon Bukner in NecroVisioN.
* 10 new levels in the single player campaign
* 15 new characters
* 6 new weapons
* Variety of special weapon upgrades
* New drivable vehicles to use in the fight including the FT17 tank and Halberstadt CL.II airplane
* Several additional close combat techniques, spells and fatalities in single player
* New, unique multiplayer mode: Gas Attack
* 3 new maps and several new skins for multiplayer mode
* New visual effects like enhanced depth-of-field, soft shadows and new shaders with optimized renderer and data loading system.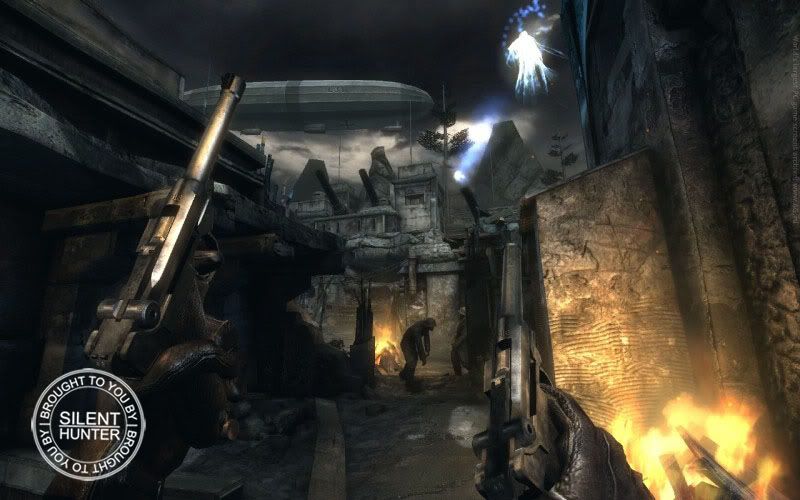 Скачать NecroVisioN (2010)
http://turbobit.net/gbjthase632y.html